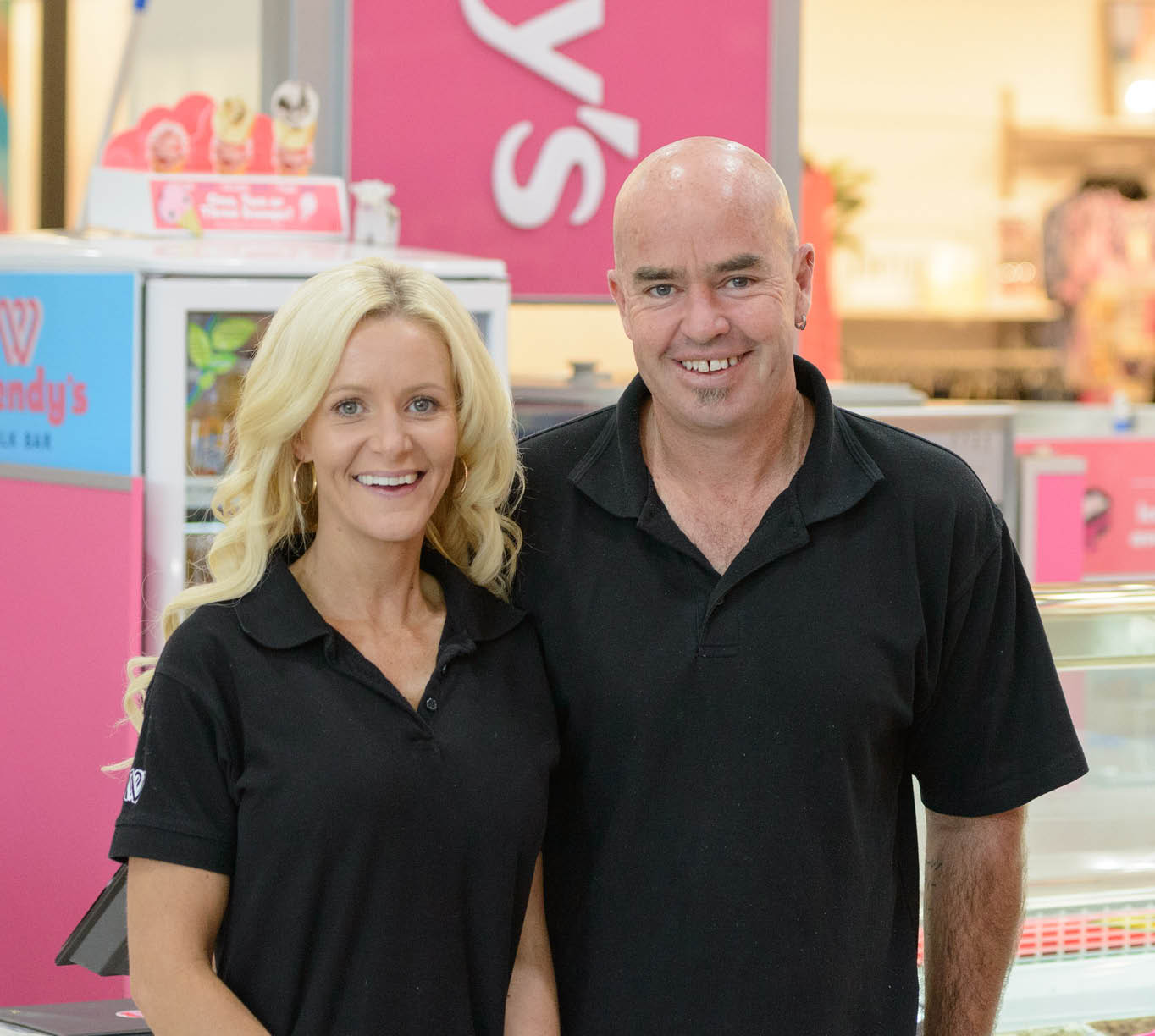 Lauren & Dean
Tell us a bit about your shop or service: We serve quality ice creams, shakes, hot dogs, chips and our famous ice cream cakes!

What's in season or really popular right now with shoppers? Ice creams & shakes in the hot weather
… and what's your favourite thing instore at the moment? Our Ice cream cakes. We custom make them and its great to see the smiles on peoples faces when they collect them.
How long have you been working here? 2 Years
Are you a big or small crew - how many of you working there? We have 8 employees
What's the best part of your job? Meeting friendly customers and providing a quality product with a smile!
What are your interests in life? Any hobbies, interests or mad obsessions? Music, reading and spending time with our children.
So, do you think your shop or service helps make customers' lives easier? If so, tell us how? Wendy's is a place where you can come for a treat so everyone leaves with a smile.
Do you have local customers you know by name, or like to have a chat with? Yes, we have quite a few customers on a first name basis now.
Name two things you like most about working at the centre. Meeting new people and working with the friendly centre staff.

What is the funniest or most unusual request you have had? A customer once asked me on a date which was funny!
Do you have a fave time of year in the centre and if so why? eg celebrations such Christmas, school holidays, a favourite season, or when there's a promotion on such as DollarDash? Christmas time, I love the carols and the Christmas cheer!